In Maramagambo Forest, a diversity of long to short guided forest nature walks are arranged at the mighty park. Observing the pythons in the ostracism of the bat caves floor and their prey the bats. Other trails lead you to the hear t of the surrounding craters and habitats to some primates like the Chimp and many forest birds.
The Kyambura Chimpanzee tracking.
This normally takes place in the Kyambura game reserve found in the eastern part of the protected area and supports similar mammals to the rest of the park. With three saline crater lakes, that attracts a large n umber of flamingoes. The steep Kyambura gorge, formed by the turbulent waters of the roaring Kyambura River, provides a luxuriant riverine forest, home to chimpanzees, olive baboons Black and white Colobus monkeys, plus other primates as well as plenty of forest bird species. Visit the gorge with a great opportunity to see chimps in their natural Ex-situ habitat.
The Kazinga Boat Safari.
A 2-3 hours boat cruise along the aquatic animals crowded at banks of Kazinga channel gives visitors a unique unparalleled wild life experience. The alligators have become a common sight. Many buffaloes and Hippos rest in the water while the big herds of elephants enjoy drinking and playing along the channel banks. See the Hippos and surrounded by a vast numbers of migrants and resident birds
The Queen's Pavilion
Visit a temporary shelter at this site hosted H.M Queen Elizabeth II and the Duke of Edinburgh in 1954; a permanent pavilion built in 1959 and was restored for a second visit in 2007 by Queen Elizabeth
Katwe Explosion Crater
A wide extinct volcanoes north of Mweya Safari Lodge can be explored by the winding 27km crater drive between the main and Equator Gates. This Provides superb views into numerous craters.
Highlights Fly-In Uganda Safari:
• Discover the best of Uganda in a unique and exclusive way!
• Scenic flight with no minimum of participants!
• Combine Uganda's major game parks with exciting primate walks
• Contrasting landscapes in less than a day travelling
• Limited road transfers to optimize your safari experience
• Comfortable safari lodges centrally located in the national parks
• Various extension possibilities for a memorable end (or start) of your safari
BIRD WATCHING
Available through out the year:
Jan
Feb
Mar
Apr
May
Jun
Jul
Aug
Sep
Oct
Nov
Dec
Chimpanze Trekking
Available through out the year:
Jan
Feb
Mar
Apr
May
Jun
Jul
Aug
Sep
Oct
Nov
Dec
cultural perfamance
Available through out the year:
Jan
Feb
Mar
Apr
May
Jun
Jul
Aug
Sep
Oct
Nov
Dec
Gorilla Trekking
Available through out the year:
Jan
Feb
Mar
Apr
May
Jun
Jul
Aug
Sep
Oct
Nov
Dec
Mountain Climbing
Available through out the year:
Jan
Feb
Mar
Apr
May
Jun
Jul
Aug
Sep
Oct
Nov
Dec
Nature Walks
Available through out the year:
Jan
Feb
Mar
Apr
May
Jun
Jul
Aug
Sep
Oct
Nov
Dec
Other Trips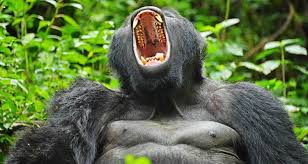 Available through out the year:
Jan
Feb
Mar
Apr
May
Jun
Jul
Aug
Sep
Oct
Nov
Dec