BWINDI IMPENETRABLE NATIONAL PARK
Bwindi Impenetrable National Park is located on the edge of the steep ridges of the Albertine Rift Valley, South Western Uganda and was recognized as a World Heritage Site in 1994. Bwindi Impenetrable National Park is a home to roughly half of the world's mountain gorillas. Gorilla trekking is the main attraction. Bwindi actually means impenetrable!
Bwindi covers around 331 square kilometers on an Altitude Range of from 1,160 to 2,607m. The annual temperatures range 7◦C to 20◦C and with the coldest period being June and July receiving up to 2390mm of rainfall per annum. The national park holds 90 mammal species, including 11 primates, of which the black-and-white Colobus, with its flowing white tail, is the most prominent
Bwindi Impenetrable Forest park is the Bird watcher's destiny! With over 348 species of birds and contains 90% of all Albertine rift Endemic such as; the Kivu Ground Thrush , Wilcock's Honey-guide, White-tailed Blue Monarch ,Short-tailed Warbler, Bar-tailed Trogon, Gruel's Rush Warbler, Yellow-eyed black Fly-catcher, Rusty-faced woodland Warbler, Dusky Crimson Wing, to mention but a few of which some cannot be found in any other part of East Africa. A visit to Ruhija will make your dream come true.
Bwindi Forests supports a tremendous biodiversity, including 310 species of Butterfly, 51 reptiles, 200 trees, 88 moths and an exceptional 120 types of mammals including Primates. The Latter includes Chimpanzee, red tailed and blue monkey, black and white colobus, baboon and Bwindi's most famous resident, the Mountain gorillas
Guided Nature Walks in Bwindi
Tourist who has 2 or 3 days in Bwindi Impenetrable Park has a chance hiking the trails. While on these trails, you hold the opportunities to see and learn about primates, many species of birds, butterflies, trees, and other organisms. Arrangements are very possible at the reception for a guide. Our guide is obligatory and yet affords you an excellent understanding of nature's system in the park.
The Munyanga River Trail
Is an adventurous short walk trail for visitors with little time to spare. Here you can see lots of bird species and primates along the forest edge forest. The Munyanga waterfall trail provides an attractive feature of the forest, epithetic ferns, orchids and Bwindi's colorful and brightful array of butterflies. The trail takes you to 3 delightful crystal clear waterfalls typifies your impression of a tropical rain forest.
The Ruizi River Trail
The longest trail in the park, this will occupy you for a full day. It is highly recommended and most preferred for bird watchers.
River Ivi Trail
This follows an old road through a beautiful forest emerging near Nkuringo on the Southern edge of the forest. This is highly recommended for bird Watchers.
Cultural community walk
The local community operates a community/ cultural walk that visit the traditional healers, rural homestead, blacksmith, and brewers.
Cultural exhibitions
In the evenings, participate in captivating traditional performances presented by Women's groups. Proceeds from these go directly to improve the welfare of families around the park
How to get there
Bwindi Gorilla Park lies in South Western Uganda, about 530km from Kampala. The park can be accessed by road from several
From Kampala to Kabale via Masaka and Mbarara is a stretch of 414 kms on a tarmac surface and takes you 6-7 hours. An additional 120 kms from Kabale to Buhoma, the Park Headquarters via Kanungu and Kanyantoorogo on Murram surface takes 3-4 hours.
Kampala – Ntugamo – Rukungiri – Kihihi – Buhoma. This is the quickest and most direct route from Kampala; follow the tarmac road from Rukungiri 390km followed by 82km on Marram roads to Buhoma
Bwindi can also be reached from QENP in the north (2-3 hours), from Kabale to the south (1-2 hours), or from Kampala via Mbarara (6-8 hours). The roads meet at Butogota, 17km from the Buhoma entrance gate. A 4WD vehicle is recommended during the heavy rains
By Air: Aerolink Uganda operates scheduled flights to Kihihi airstrip, x2 daily flights making it much easier reaching Bwindi in only 2 hours than by road spending over 9 hours
Safari Lodges in Bwindi
A variety of choices to cater for your accommodation needs is readily available ranging from up market tented camps and lodges to budget markets. Sanctuaries Lodges and retreats operates a luxury-tented accommodation known as Sanctuary Gorilla Forest Camp. Trackers Safari Lodge, Volcano Bwindi camp, Buhoma Lodge, Silverback Lodge, Gorilla Resort, Lake Kitandara Bwindi camp. Of recent new high end accommodations have opened up such as the Ruhija View Gorilla Lodge and Engagi Lodge, Trekkers Tarven Camp, Bwindi Jungle Lodge, Wagtail Eco Camp and Chameleon Hill-African NEW Architectural Satatement with a quality service range.
The Local community operates a Rest camp with clean, good food and very safe simple Bandas. Breakfast, lunch and dinner is available
BIRD WATCHING
Available through out the year:
Jan
Feb
Mar
Apr
May
Jun
Jul
Aug
Sep
Oct
Nov
Dec
Available through out the year:
Jan
Feb
Mar
Apr
May
Jun
Jul
Aug
Sep
Oct
Nov
Dec
Chimpanze Trekking
Available through out the year:
Jan
Feb
Mar
Apr
May
Jun
Jul
Aug
Sep
Oct
Nov
Dec
Available through out the year:
Jan
Feb
Mar
Apr
May
Jun
Jul
Aug
Sep
Oct
Nov
Dec
cultural perfamance
Available through out the year:
Jan
Feb
Mar
Apr
May
Jun
Jul
Aug
Sep
Oct
Nov
Dec
Gorilla Trekking
Mountain Climbing
Nature Walks
Other Trips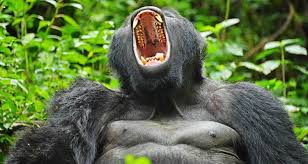 Available through out the year:
Jan
Feb
Mar
Apr
May
Jun
Jul
Aug
Sep
Oct
Nov
Dec